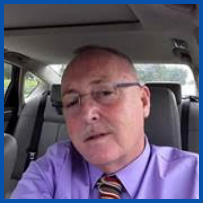 Welcome, Bienvenido, Thank you, and Gracias… As world traveler several times over, I am a host and user of Airbnb, , VRBO as well as,  HomeAway. I am an accountant and was born and raised in Chicago, Living in South Florida. Having a property management background, and knowing the importance of offering a well kept home for others to extend a stay in, we keep everything immaculate, and in excellent working order.  Our interiors are all ways fresh clean and pristinely kept.
These are lovely upscale modern, value priced lodgings  close to Fort Lauderdale Airport, Cruise Port, Las Olas, hospitals,  blocks to on Ramps to Interstate 95. I-595, Fl Turnpike, Restaurants, Oakwood Shopping Plaza, Movie Theater, Walk to Publix Supermarket. You'll love these lodgings because of the ambiance, its in a lazy quiet setting with beautiful nature, lakefront, but moreover these lodgings are pristine and immaculate, impeccable.. My place is good for couples, medical refuge stays, solo adventurers, and business travelers.
I take special care in selecting where I stay and am aware of whom is doing the hosting, just as discerning when providing a home to host for persons traveling.  Paying close attention to details, extremely respectful and clean while remaining humble and thankful for all that is provided.
A high standard of cleanliness is maintained throughout the properties represented here. As the cleanliness of lodging at every star level is of paramount importance to the consumer, the highest standards of cleanliness are essential at all lodging and we adhere to high standards.
We give particular attention to bathrooms, shower rooms and toilets especially items involving direct contact for our guests, including:  Bedding, linen and towels, Baths, showers, washbasins and WCs, Flooring and seating, Crockery, cutlery and glassware. All bathrooms and shower rooms disinfected cleaned and checked to ensure very high standards of cleanliness.  Bathrooms and shower rooms clean and fresh smelling.
I take this opportunity to welcome you to my home, and our promise is to give you clean quality lodging at a fair and reasonable price.  We remind you that repeated Super Host Status as we have, is not easily attained, it takes focus, energy and commitment to quality. 
Fort Lauderdale Activities